Actualités
» Healthcare for all, telemedicine for all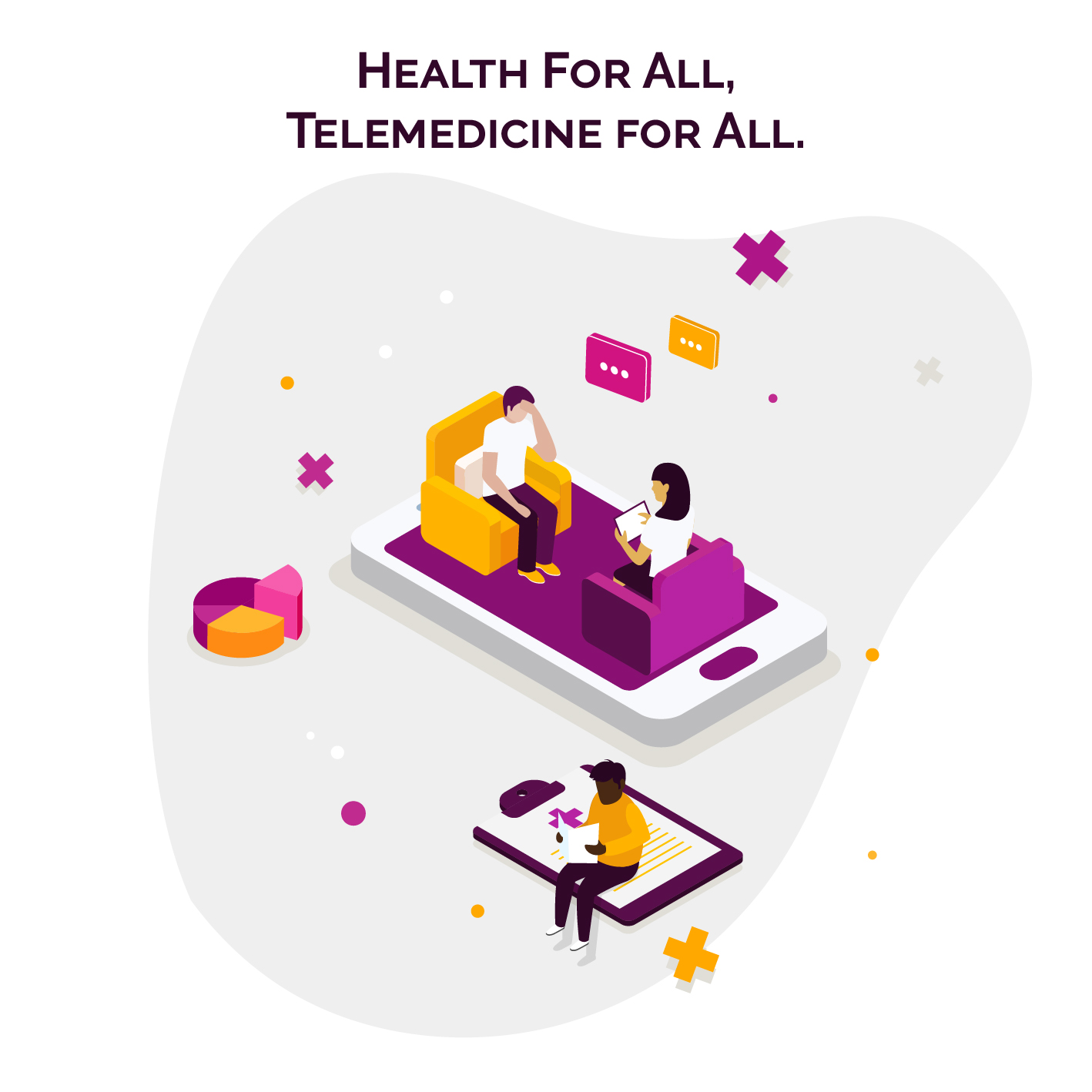 Healthcare for all, telemedicine for all
Health is a human right, yet there is still inequality in global healthcare. This year's World Health Day, on April 7th, the WHO focused on universal health coverage (UHC) for everyone, everywhere #HealthforAll. WHD is an opportunity to call on world leaders and decision makers to continue taking steps towards UHC.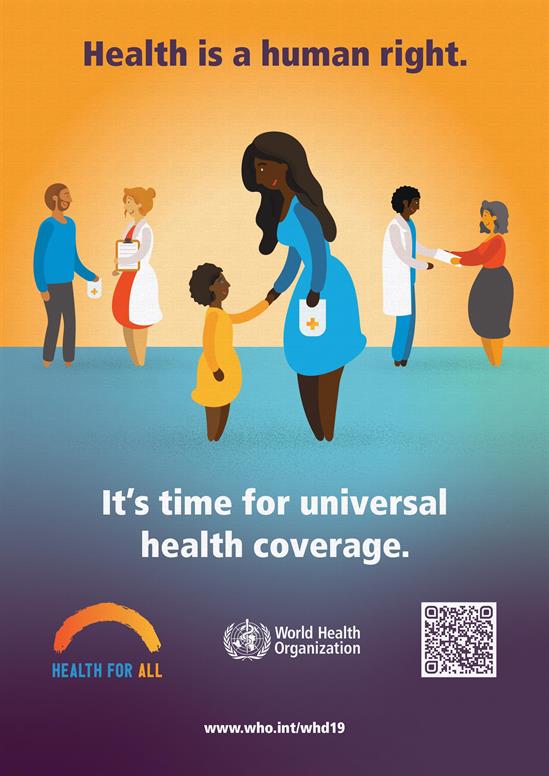 Many countries have taken great strides towards UHC, however it's still not enough with over half the world's population; in developing countries, remote regions and even in developed cities, still unable to access essential and quality health services. In 2015, 193 countries committed to ensuring that UHC would be achieved by 2030 (only 11 years away) meaning that people all over the world can access healthcare without any additional burden.
UHC can be possible and there are a number of tools that need to be used and developed further to make sure it happens. In their 2016 report on Global Diffusion of eHealth, WHO stated that UHC cannot be achieved without the support of eHealth, providing further legitimacy the field deserves as an area of work for WHO and its member states3.

Currently, eHealth and telemedicine plays a vital role in several countries, in filling the gap between people and healthcare by1: improving access and quality of care, expanding coverage, increasing financial efficiency, enabling connectivity in health systems and building healthcare capacity2. Each of which contribute to ensuring #HealthforAll.
Situations where telemedicine may be utilized include locations with: i) low doctor-patient ratio, ii) where specialized physicians are not available, iii) or when patients and physicians in rural regions need assistance in the delivery of healthcare4.
For example, despite its rapidly growing economy, the overall healthcare in China is ranked poorly in the world. In China, only approximately 20% of the resources are available to 900 million people in the rural areas of the country, representing 70% of the entire Chinese population4,5. Additionally, in India, only 20% of their national healthcare facilities are located in rural areas, which service over 70% of the country's total population (approximately 770 million people)4,6. eHealth and telemedicine are necessary to help close these gaps by connecting local hospitals and doctors to larger or specialist ones more available in the bigger cities.
This WHD19, it's time for telemedicine to support UHC.
References
1. Combi C, Pozzani G, Pozzi G. Telemedicine for Developing Countries. A Survey and Some Design Issues. Appl Clin Inform. 2016;7(4):1025–1050. Published 2016 Nov 2. doi:10.4338/ACI-2016-06-R-0089.
2. Mehl, G., Vasudevan, L., Gonsalves, L., Berg, M., Seimon, T., Temmerman, M., and Labrique, A., Harnessing mHealth in lowresource settings to overcome health system constraints and achieve universal access to health. In: Marsch, L. A., Lord, S. E., and Dallery, J. (Eds.), Behavioral healthcare and technology: using science-based innovations to transform practice. Oxford University Press, Oxford, pp. 239–26, 2014. 35.
3. N. Al-Shorbaji, The World Health Assembly resolutions on eHealth: eHealth in support of universal health coverage.Methods Inf Med. 2013; 52(6): 463–466.
4. Howitt, P., Darzi, A., Yang, G.-Z., et al., Technologies for global health. Lancet 380:507–535, 2012. doi:10.1016/S0140-6736(12) 61127-1.
5. Xue Y, Liang H. Analysis of telemedicine diffusion: The case of China. IEEE Trans Inf Technol Biomed 2007; 11(2): 231-233.
6. Pal A, Mbarika VWA, Payton FC, Datta P, McCoy S. Telemedicine diffusion in a developing country: The case of India (March 2004). IEEE Trans Inf Technol Biomed 2005; 9(1): 59-65.