Actualités
» Taking the management of hypertension into the future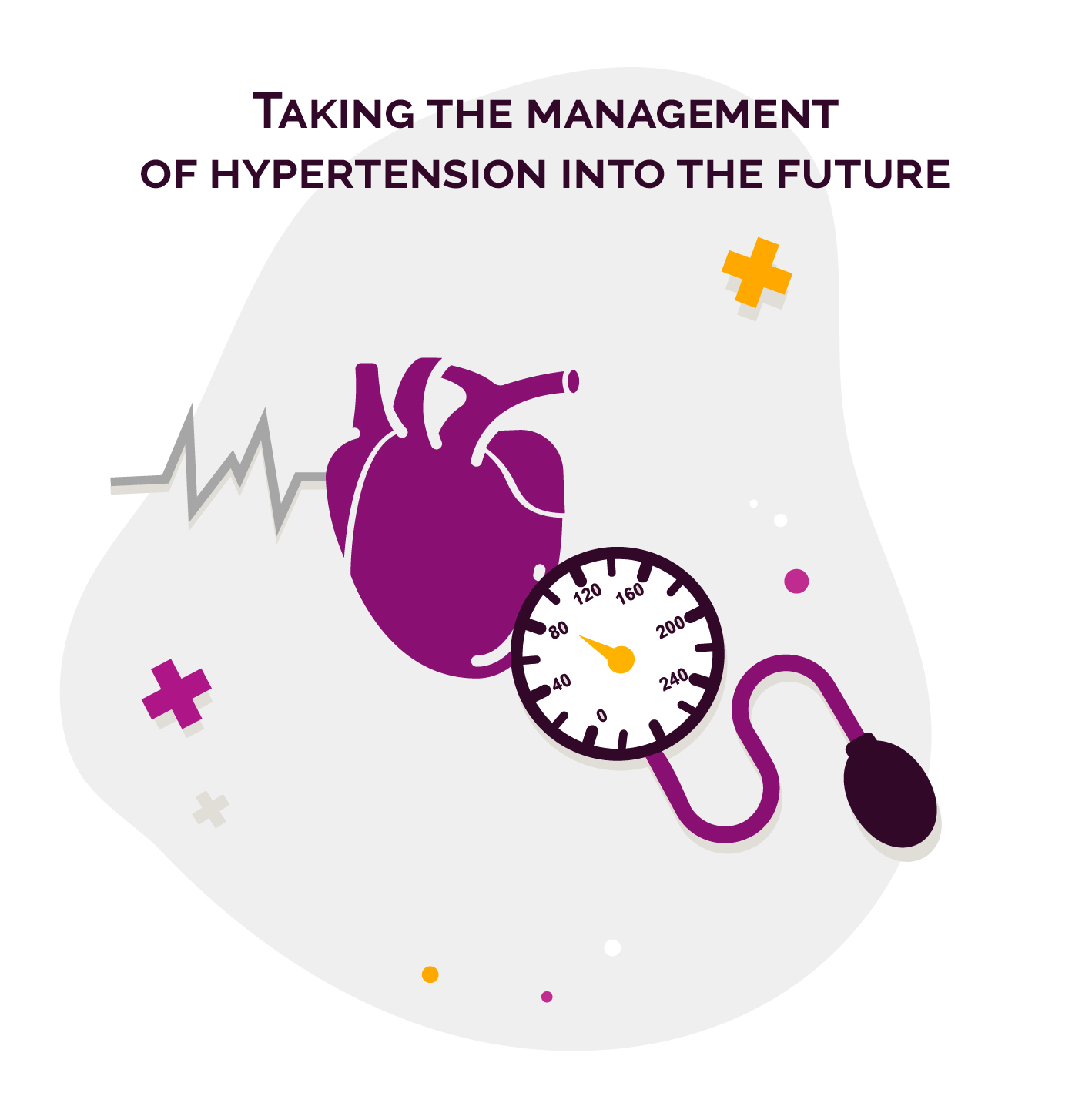 Taking the management of hypertension into the future
Hypertension, also referred to as high blood pressure (HBP), is a chronic medical condition. Despite not typically causing any symptoms, it is a major risk factor for a number of cardiovascular conditions (coronary heart disease, heart failure) as well as stroke, vision loss and dementia. It is estimated that 1 billion people have hypertension in the world, with it being responsible for approximately 11 million deaths in 20151. This number is expected to rise in years to come and consequent increased costs in health care services, medications, and missed workdays ($46 billion per year in the US alone)2. Therefore, there is a great need to find easier ways to manage this condition.
Telemonitoring may contribute to improve the management of hypertension. 'Home blood pressure telemonitoring' (HBPT) allows remote data transmission of blood pressure (BP) and heart rate as well as non-vital parameters. As outlined in Omboni et al, 2017, the results from several randomized trials suggested that HBPT represents a promising tool for improving BP control, in particular, for those patients at higher risk3. Most studies noted a significant lowering of the patients BP with regular HBPT compared to just usual care. Additionally, HBPT interventions showed an extremely high degree of acceptance by patients, while helping improve the patients' quality of life3.
In the US, randomized trials studying the effect of home monitoring on 'disadvantaged' populations such as African Americans communities (known to have higher than average rates of hypertension), found that home monitoring improved blood pressure control. Additionally, the effect was greatest when the patient had the highest risk of hypertension-related cardiovascular conditions4,5. In Australia, it has been reported that observations by a telehealth nurse of out-of-range blood pressure readings from a rural patient using a HBPT, led to a timely medication review by a local doctor and a resulting change in blood pressure medications to manage hypertension6,7. However, the use of HBPT requires patient education on how to use the monitoring tools, as well as the capability of the patient to use it, which is not always possible especially for patients with disabilities and vision impairments.
Despite being supported by literature, HBPT is not yet a routine activity embedded in healthcare systems around the world and should be encouraged.


References
1. Parati, G., et al., 2019. How Digital Health Can Be Applied for Preventing and Managing Hypertension. Current Hypertension Reports, 21:40.
2. Mileski, M., et al., 2017. Adopting Telemedicine for the Self-Management of Hypertension: Systematic Review. JMIR Med Inform, 5(4):e41.
3. Omboni, S., et al., 2015. The Role of Telemedicine in Hypertension Management: Focus on Blood Pressure Telemonitoring, Curr Hypertens Rep, 17: 21.
4. Brennan, T., et al., 2010. Disease management to promote blood pressure control among African Americans. Population Health Management, 13(2):65–72.
5. Bosworth, H.B., et al., 2011. Home blood pressure management and improved blood pressure control: results from a randomized controlled trial. Archives of Internal Medicine, 171(13):1173–80.
6. Wade, V. et al., 2017. The Use of Telehealth to Reduce Inequalities in Cardiovascular Outcomes in Australia and New Zealand: A Critical Review. Heart, Lung and Circulation, 26:331–337.
7. Staying strong pilot project: enhanced care for older Aboriginal and Torres Strait Islander Australians 2015 [cited 2019]. Available from: http://c.cld.pw/134/articles/resources/integratedlivingStayingStrongConciseReportFeb2015.pdf.