Actualités
» Tribute to an international telemedicine pioneer from Toulouse, France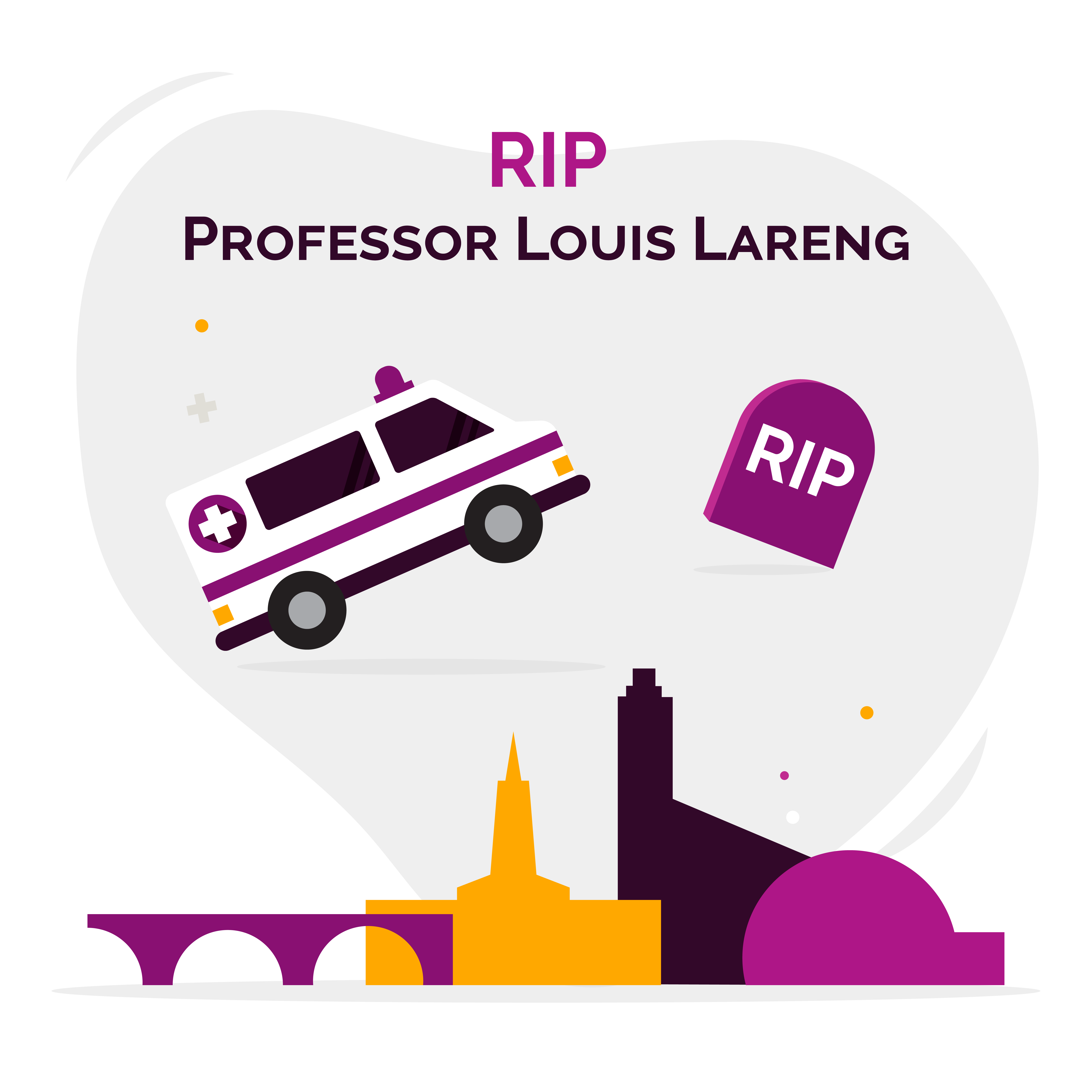 Tribute to an international telemedicine pioneer from Toulouse, France
Louis Lareng was a French medical doctor, politician and professor. He came from a small town near Toulouse, a city in the south west of France, close to where Airbus is manufactured. He created the first emergency medical services in the country named SAMU, Service d'Aide Médicale Urgente and was a pioneer in telemedicine.
Before 1968, it was prohibited for hospital doctors to treat patients outside of the hospital, which, for example, meant that people who were in road accidents could not receive any form of ambulatory care before the arrival to a hospital. Prof. Lareng chose to disobey this ban by going outside of his hospital to treat his patients, prompting the creation of the now SAMU system, to take care of emergencies with on spot care if needed.
Initially, the SAMU was only available in Toulouse, however, the professor supported the extension of the service throughout France, after twenty years since its creation in 1986. In that same year, a national phone number, 15, was also dedicated to the emergency services, allowing the public to reach out to care when needed.
Additionally, Prof. Lareng promoted telemedicine by creating remote activities between hospitals at a time when the internet was just in its early days, by supporting the integration of telemedicine into the national health legislation, and by promoting international collaborations at European and international levels, notably as one of the founders of the International Society for Telemedicine and eHealth (ISFTeH).
Following his recent passing, the Ministry of Health of France and several hospitals and start-ups have engaged in continuing his legacy by modernising his first creation, the SAMU, namely by integrating telemedicine and medical regulation for a new national digital triage system, symbolising the powerful heritage of this great and humble man.
For us at Télémédecine 360, Prof. Lareng was of great significance. In 2015, he invited us to present in a scientific meeting at the European Society for Telemedicine and eHealth in Paris, which turned to be one of our first works dedicated to the application of the national telemedicine regulations at a regional scale, published in the journal of the European Research in Telemedicine.
So for this, we would like to take a moment to send our gratitude to a man that contributed so greatly to the progression and improvement of modern medicine not only in France but the whole world.